Corporate Social Responsibility
Our Corporate Social Responsibility program is based on five axes: Social, Local Anchorage, Business Ethics, Environment, and Health & Safety.
Our goal is to improve the impact we have on our surrounding societies. Fiven is committed to limit all the adverse effects of its activities on society, the environment and people.
In 2020, we are actively working on developing our own CSR approach covering good practices in terms of social, health, safety and business ethics. In this context, the Sustainable Development Goals (SDG) created by the UN will serve as a source of inspiration and as a global reference point.
Besides, our principles, Respect, Integrity, Solidarity, Trust and Transparency named as "The Fiven 5" ensure that an extensive Corporate Governance will provide the basis for the realization of the five axes of our Corporate Social Responsibility approach.
Falk Ast
CEO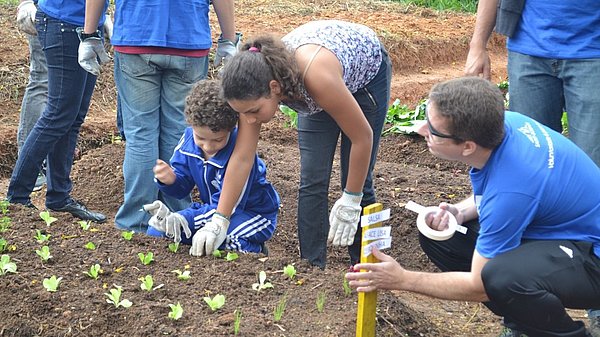 Sustainable Development Goals (SDG)
Our approach
We are open-minded without any discrimination or differentiation of any kind. We believe in the great value added of the diversity of our teams, and in the potential of each individual. We constantly foster to ensure the well-being of our people.
Our tools
Satisfaction survey

Dedicated well-being programs

Annual appraisal

Implementation of ISO 45001 in all Fiven plants
Our indicators
Diversity KPIs
Absenteeism rate
Social – Our achievements so far
The Fiven plants are among the largest employers within their respective communities.
Women make up 33% of our extended management team.
Fiven has more than 10 nationalities out of its more than 600 employees.
The sickness rate in 2019 was at 4.3%.
Traineeship programs are regularly organized in Brazil and Norway as well as partnerships with local universities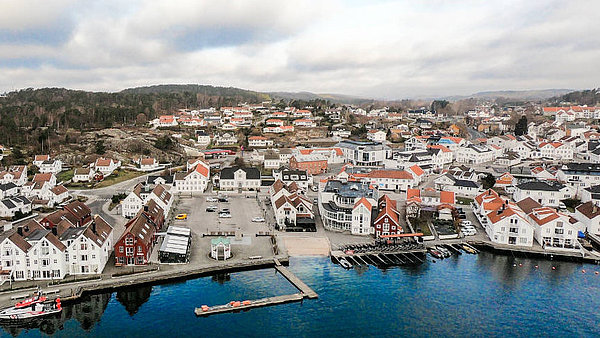 Sustainable Development Goals (SDG)
Our approach
We take into account environmental and social issues of local communities wherever we operate. Our presence in a community must foster local, inclusive, and sustainable value creation.
Our tools
Sponsoring
Apprentices programs
Collaboration with local organizations
Local Anchorage – Our achievements so far
Program to promote local events in the regions where Fiven plants are located
Programs to help schools by improving their facilities
Programs to give students from high school and universities practical experience in different departments of our company
Plant visits specially organized for the local community (families, students, authorities…)

Sustainable Development Goals (SDG)
Our approach
The rules of Fiven dictate that all parties shall comply with national and other applicable laws, prevailing industry standards and other requirements to which the company subscribes.
Our tools
Fiven has issued a set of corporate policies in the domain of corruption prevention, conflict of interests, trade association participation, gift and embargoes. These policies are strictly applied by all Fiven entities and employees. Besides, our values called the 'Fiven 5' are designated to help our employees to make fair and responsible decisions
Our indicators
Apply internal training for corporate compliance program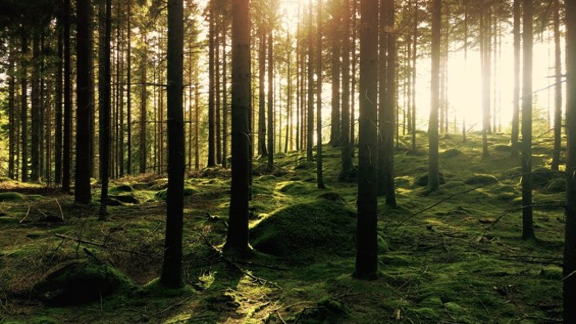 Sustainable Development Goals (SDG)
Our approach
Fiven strives to limit the impact of its activities on the environment.
Our tools
Fiven HSE Policy
Environmental RoadMap
Our indicators
We are currently in the process to re-build a corporate reporting on our emissions (to air, to water, to soil).
Environment – Our achievements so far
Implementation of a full-scale pilot installation of our next generation Acheson furnace technology in our Norwegian plant. The new furnace technology includes covered furnaces as well as a gas cleaning facility
Fiven planted a forest of 400 000 trees on over 220 hectares

Sustainable Development Goals (SDG)
Our approach
In Fiven, it is 'Safety first'. Our goals stated in our HSE policy is ZERO accidents and Safety and Health protection of all our employees. We are systematically implementing advanced EHS prevention programs and procedures. No matter the plant location, all our people are protected following the same Fiven standards.
Our tools
Fiven HSE Policy

Fiven HSE RoadMap

SMAT (Safety Management Audit Tool)

Implementation of ISO 45001 in all plants
Our indicators
Lost time & Non lost time accident Frequency rate

Numbers of Near misses & unsafe acts

Number of high risks issued from our plant risk assessment
Health & Safety – Our achievements so far
In 2019, our frequency rate, was at 2.05, representing 2 events for Fiven employees, temporary people and permanent sub-contractors.
We follow on monthly basis First Aid, Near Misses and Unsafe Acts & Conditions
In our plant, all meetings are starting with HSE topic
We work on developing a strong Fiven safety identity through our mascot Foxen
Frequency rate: defined as the sum of lost time accidents and non-lost time accidents divided by the working hours multiplied by 1.000.000